Choose the Best Security, and Never Worry Again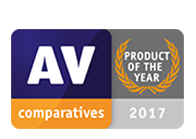 Product of the Year
AV-Comparatives, February 2018
PC Mag Editors' Choice for six years in a row!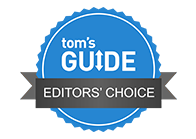 Bitdefender goes well beyond basic security protection
Tom's Guide, October 2016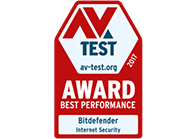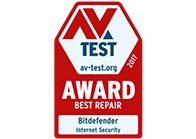 Complete Next-Generation Protection for Windows, macOS, iOS and Android
Multi-Layer Ransomware Protection & Remediation
NEW
The new Ransomware Remediation feature ensures data such as documents, pictures, videos, or music will be protected against any kind of ransomware attack.
Stopping attacks before they even begin.
The Network Threat Prevention protects against exploitation of vulnerabilities in your system, detects and blocks brute-force attempts and prevents your device from being compromised
The Best Cyber-Security in the World
Complete Real-Time Data Protection
Multi-Layer Ransomware Protection
Global Protective Network
Game, Movie and Work Modes
Complete Real-Time Data Protection
File Encryption and File Shredder
Password Manager and Privacy Firewall
Social Network Protection
Parental Control Keeps Your Kids Safe
Decide how much screen time is right for each of your kids.
Keep track of their activities on Windows, macOS, Android and iOS
Make browsing safe for your children. Keep them away from inappropriate content.
Allow trusted contacts to phone and text your kids, and block incoming calls that have no Caller ID
Always know where your kids are when they use a mobile device with GPS tracking
TRUSTED BY
500 MILLION
USERS WORLDWIDE
INNOVATION AND A DEEP PASSION FOR SECURITY STAND AT THE HEART OF BITDEFENDER.