Gravityzone Security For
Virtualized Environments
Award-winning protection for datacenter
and cloud workloads
Security for next-generation infrastructure
Digital transformation, cloud-based business models and time-to-market pressures are causing a tectonic shift in the enterprise. To keep up, IT is changing its role from exercising control to providing services that facilitate business initiatives. The datacenter, a pillar of IT modernization, is evolving to give IT the powerful yet flexible compute, storage and network resources it needs to support business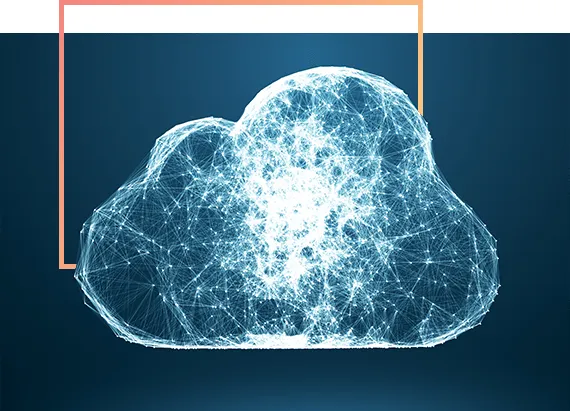 This next-generation datacenter requires a new approach to security. Accordingly, Bitdefender GravityZone was engineered to safeguard software-defined, hyperconverged and cloud infrastructure, while promoting its agility, efficiency and performance. Read the IDC® whitepaper "Hybrid Architectures Drive New Requirements for Security" to learn about transformative datacenter technologies, pertinent security concerns and GravityZone's unique approach to addressing them.

Software-Defined Datacenter
Echoing the operational efficiency of software-defined infrastructure, GravityZone delivers agile automated provisioning, centralized management and deep integration with VMware, Citrix, Nutanix, and other software-defined datacenter platforms.

Hyperconverged Infrastructure
When deployed on Nutanix and other HCIS, GravityZone provides streamlined manageability, maximizes virtualization density and infrastructure performance, scales out in a linear and efficient fashion, and supports heterogeneous virtual environments from one installation.

Hybrid Cloud
In hybrid multi-cloud environments (AWS® and Microsoft Azure® ), GravityZone enables consistent security-policy administration, single-pane-of-glass visibility and compliance reporting, and uninterrupted protection as VMs move across the clouds.
AWARD-WINNING NEXT-GENERATION PROTECTION
0pxUNRIVALED SECURITY EFFICACY
GravityZone is consistently rated top in independent tests for efficacy against advanced threats and low false positives.

LAYERED NEXT-GENERATION DEFENSES
GravityZone uses application control, patch management, tunable machine learning, network sandbox, and other technologies to reduce the attack surface and detect, investigate and remediate threats, known and unknown.
INTEGRATED PATCH MANAGEMENT
Enhanced with Patch Management, GravityZone boosts infrastructure resilience, providing automatic discovery and characterization of vulnerabilities and the widest range of patches for operating systems, third-party applications and golden images.
SEAMLESS FIT WITH YOUR VIRTUAL AND CLOUD INFRASTRUCTURE
GravityZone uniquely supports all datacenter environments, whether they are built on VMware® ESXi, Microsoft® Hyper-V, Citrix® XenServer, Nutanix AHV, KVM, RedHat® Enterprise Virtualization, or any other virtualization solution. Plus, it is compatible with multiple cloud IaaS platforms, such as AWS® and Azure®. Importantly, GravityZone can protect multiple hypervisors, clouds and guest OSs from the same deployment, making it the optimal cloud-workload security solution for heterogeneous hybrid environments.


AGILE AND EFFICIENT SECURITY OPERATIONS
A single-agent, single-console solution, GravityZone unifies security management, enabling ubiquitous visibility and consistent policy enforcement across the hybrid cloud.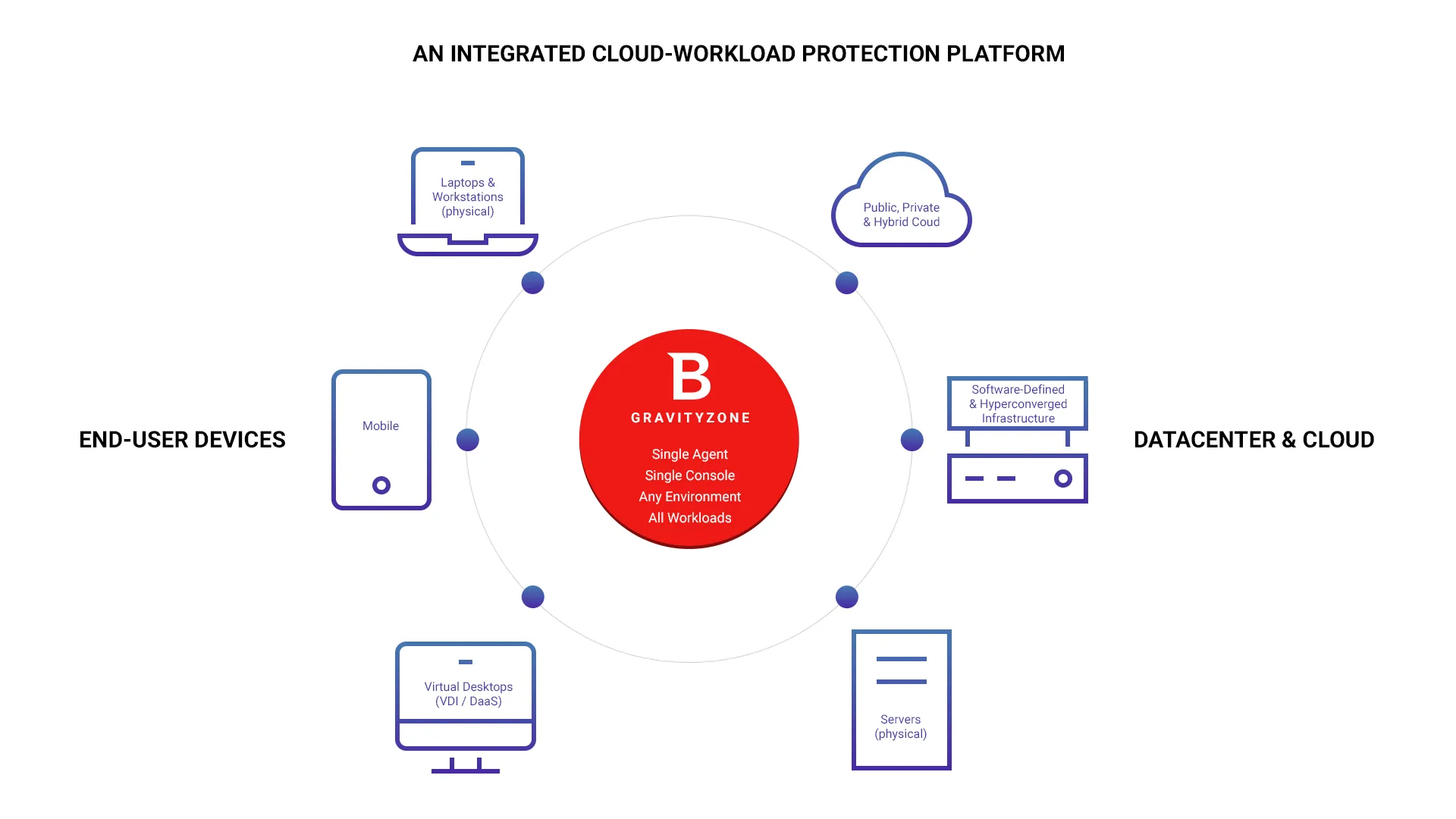 AGILITY THROUGH AUTOMATION
GravityZone expedites deployment and automates security workflows at scale via integration with infrastructure-management tools such as AWS EC2, Citrix® XenServer, Nutanix® Prism, and VMware® vCenter Server.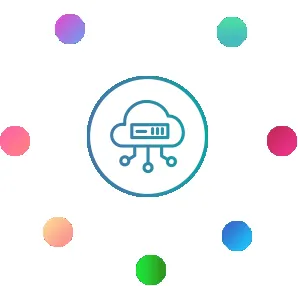 MAXIMUM INFRASTRUCTURE UTILIZATION AND ROI
LEAN AND EFFICIENT ARCHITECTURE
Built from the ground-up for virtualized and cloud environments, GravityZone uses a single set of featherweight in-guest security tools instead of multiple heavy legacy agents. Resource-intensive tasks are offloaded to a dedicated Security Virtual Appliance (SVA) that performs centralized threat analysis and maintains detection algorithms for multiple VMs, deduplicating security efforts. Scan offloading, combined with patented caching algorithms and heuristics, minimizes the security "tax" on infrastructure resources.
35% HIGHER VIRTUALIZATION DENSITY
GravityZone offloads resource-intensive tasks to a dedicated security server, freeing CPU, memory, I/O, and network capacity to allow more virtual machines on each host.
TOP INFRASTRUCTURE PERFORMANCE AND END-USER EXPERIENCE
FASTER BOOTUP, FASTER LOGINS, FASTER APPLICATION RESPONSE
GravityZone minimizes its footprint inside the VM with a unified featherweight agent and patented antimalware heuristics and caching algorithms that make the antimalware effort less resource-intensive. Consequently, applications have more CPU, memory, and IOPS resources to run, which drastically reduces latency and improves the end-user experience.
CARRIER-GRADE SCALABILITY AND RESILIENCE
UNLIMITED LINEAR SCALABILITY
GravityZone's modular web-scale architecture provides the scalability to secure carrier-grade deployments. The platform can expand on demand in a linear and efficient fashion by adding Security Virtual Appliances (SVA) or multiplying Control Center server roles, if required.
HIGH AVAILABILITY AND RESILIENCE
The design of the GravityZone platform (based on multiple instances of database, communication, and web servers with built-in redundancy) ensures its intrinsic resilience. Further, automatic policy-based load distribution across SVAs eliminates single points of failure at the system level, ensuring uninterrupted security and high availability (configured and controlled from a single console).
HIGHER ROI ON SECURITY INVESTMENT
NO HIDDEN COSTS
GravityZone includes everything you need to deploy and run the security solution, without requiring the purchase of additional database licenses, for example.
CPU-BASED LICENSING OPTION
To help reduce security costs in high-density environments such as virtual desktop infrastructure (VDI), GravityZone offers CPU-based licensing that delivers significant savings compared to the per-VM-based model.
BITDEFENDER-HOSTED CLOUD CONSOLE
To save you financial and technical resources on maintaining the GravityZone Control Center, Bitdefender provides hosting and upgrades to the cloud console at no extra charge.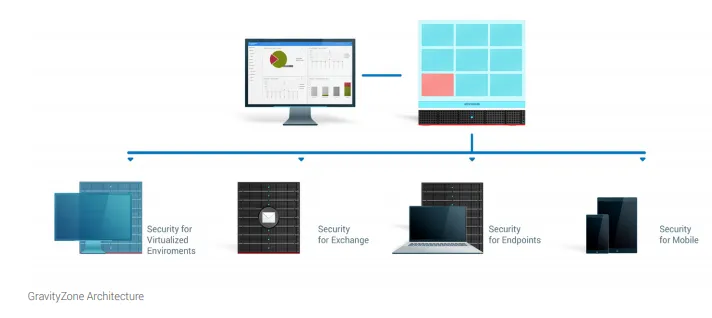 WHITEPAPER ESG "AN ADAPTIVE AND LAYERED APPROACH TO ENDPOINT SECURITY"
Requirements for the Next Generation of Endpoint Protection Platforms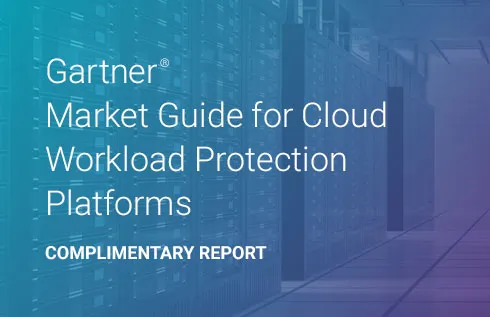 CLOUD-WORKLOAD PROTECTION BEST PRACTICES BY GARTNER
Server workloads in hybrid data centers spanning private and public clouds require a different protection strategy than end-user-facing devices. Security and risk management leaders should evaluate and deploy offerings specifically designed for cloud workload protection.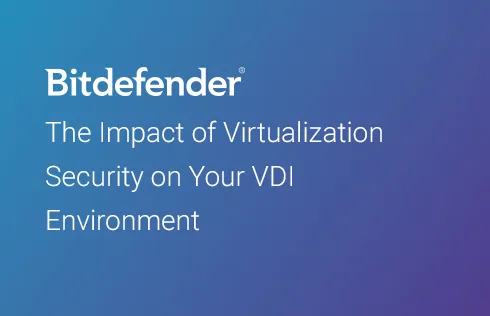 THE IMPACT OF VIRTUALIZATION SECURITY ON YOUR VDI ENVIRONMENT
We put various security solutions to the test to find out just how much they impact virtualization density and application response times.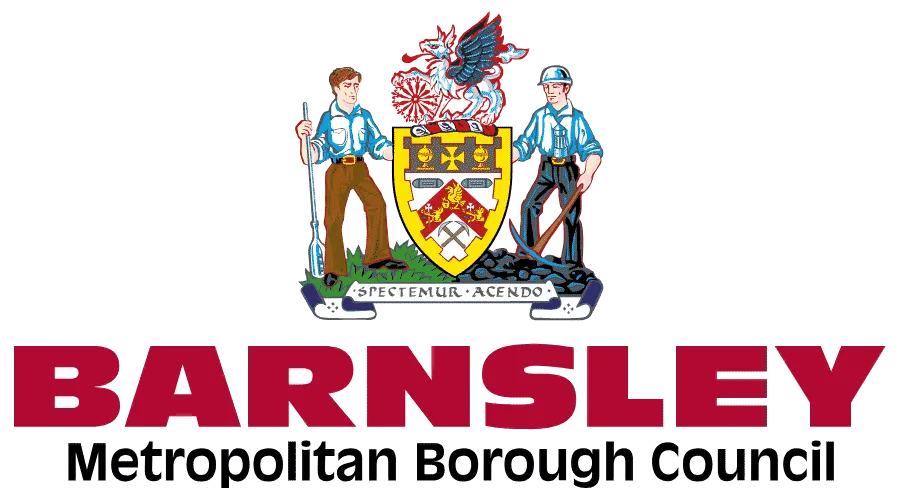 Barnsley Council Elevates Datacenter Security with Bitdefender GravityZone
Additional Protection Layers and Services
Unpatched systems leave organizations susceptible to malware incidents, outbreaks, and data breaches. Keep your OS and Applications up to date across the entire Windows install base – workstations, physical servers and virtual servers with GravityZone Patch Management.
GravityZone FDE protects data for the entire endpoint hard drive by leveraging the encryption mechanisms provided by Windows (BitLocker) and Mac (FileVault). It takes advantage of the native device encryption to ensure full compatibility and maximized performance. GZ FDE is integrated into the GravityZone Console and Agent, with no additional agent to deploy or key management server to install. The use of existing endpoint security infrastructure to manage Full Disk Encryption enables fully centralized deployment with minimal administrative effort.
Read more >
Our experts will help you install and configure your Bitdefender solution for the optimal protection and performance your business applications need. These services offer customers the benefit of expert guidance throughout the implementation process, ensuring a smooth and trouble-free start.
Skilled Bitdefender engineers will follow best practices and keep your business needs in mind while helping you install the security solution in your environment.
View the GravityZone integration demo with VMware NSX-T Data Center
GRAVITYZONE INSTALLATION GUIDE
GRAVITYZONE ADMINISTRATOR'S GUIDE
BITDEFENDER ENDPOINT SECURITY TOOLS USER'S GUIDE
Take GravityZone Security for Virtualized Environments for a ride to experience the unrivaled security, manageability and performance first-hand